IT solutions
IT solutions
IT services
IT services
Vulnerability managment
Network security requirements are constantly evolving and cybersecurity issues are becoming a daily concern for organizations. Implementing a vulnerability management process helps you understand structural weaknesses in your IT infrastructure and asset protection. Vulnerability management is the process of identifying our weaknesses and the basis for making decisions about accepting or eliminating them. Comprehensive Vulnerability Assessments provide extensive knowledge of digital assets, general threats and security vulnerabilities, potentially reducing the likelihood of cyber attacks.
vulnerabilities is the process of defining, identifying, classifying and prioritizing vulnerabilities in systems, applications and network infrastructures. Vulnerability assessment also provides the assessment organization with the necessary knowledge and risk awareness to understand and respond to threats to its environment.
Many security professionals use the terms "vulnerability assessment" and "penetration testing" interchangeably, although they do not mean the same thing. While Vulnerability Assessment identifies system weaknesses, Penetration Testing is a goal-oriented exercise. In other words, penetration testing focuses more on simulating real attacks by mapping the paths a real attacker can take to breach security. On the other hand, the vulnerability management process is based on support from the moment of identification of the vulnerability to the moment of securing the environment. The vulnerability management process includes:
passive identification of known vulnerabilities,
active identification of vulnerabilities in specific, cyclical time windows,
analysis of the identified vulnerabilities (confirmation of existence, estimation of the risk of use),
development of recommendations,
implementation of recommendations and verification after patching the gap.
The service makes it possible to reduce the vector of a potential attack caused by configuration errors and known vulnerabilities of the operating system layer and the application server.
Organizations of all sizes that are at increased risk of cyber attacks may benefit from some form of vulnerability identification, but large enterprises and other types of organizations that are exposed to constant attacks will benefit most from the full vulnerability management process.
As vulnerabilities can allow hackers to access information systems and applications, it is extremely important for enterprises to identify and repair vulnerabilities before they are exploited. A comprehensive vulnerability assessment, along with a management program, can help companies improve the security of their systems.
Types of vulnerability scans
Vulnerability assessments involve the detection of different types of system or network vulnerabilities. This means that the assessment process involves the use of various tools, scanners and methodologies to identify vulnerabilities, threats and risks:
Network scanning is used to identify possible attacks on wireless and wired networks. In addition to identifying malicious access points, scanning the wireless network can also confirm that the corporate network is securely set up.
Host scanning is used to locate and identify vulnerabilities in servers, workstations or other network hosts. This type of scan typically examines ports and services that may also be visible for network scanning. However, it offers more insight into the configuration settings and patch history of scanned systems.
Application scanning can be used to test websites for known software vulnerabilities and incorrect configuration of web or internet applications.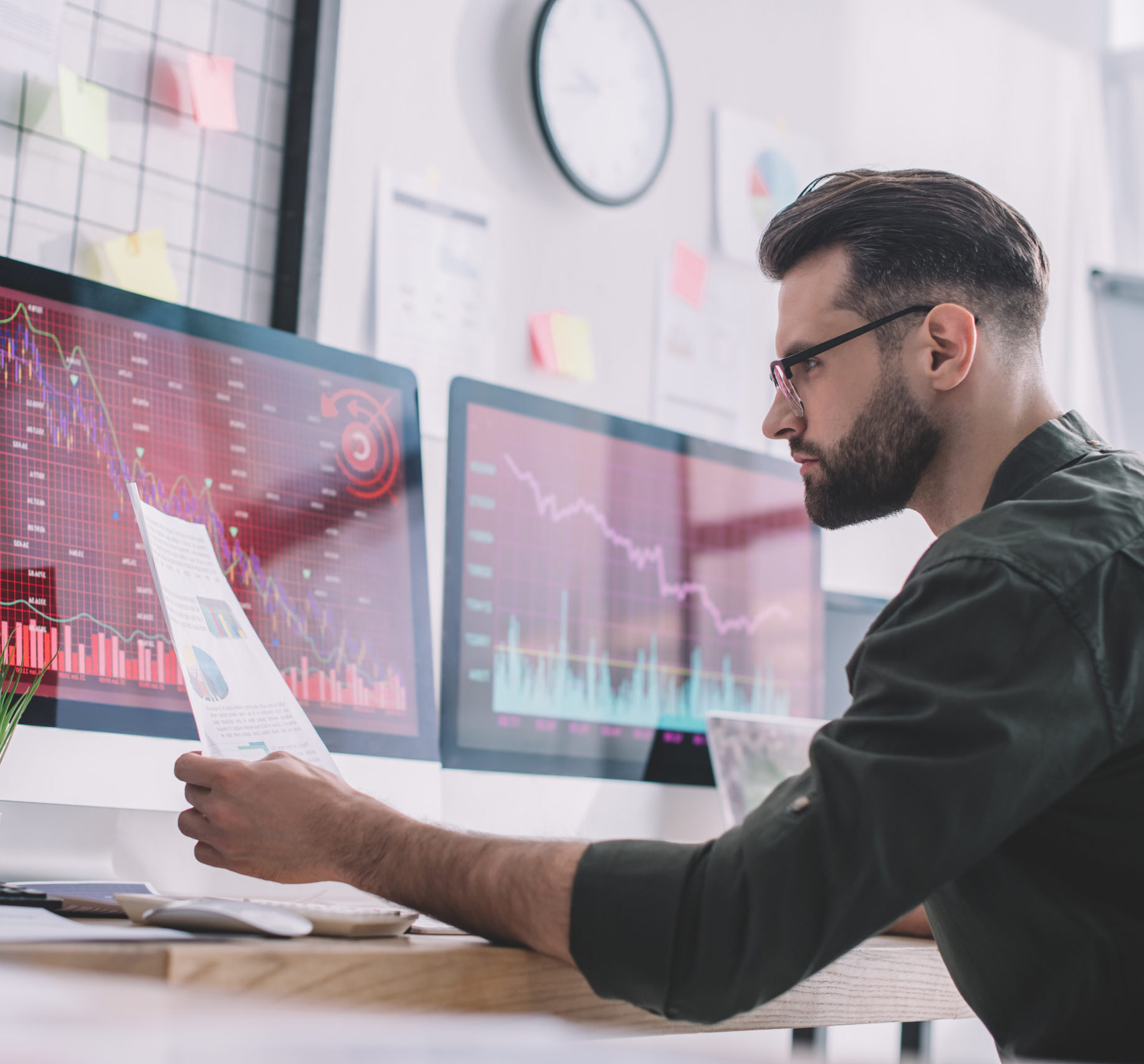 Importance of vulnerability identification
Vulnerability assessment provides an organization with information on security vulnerabilities in its environment. It also provides guidance on how to assess the risks associated with these weaknesses. This process offers the organization a better understanding of its assets, vulnerabilities, and overall risk, reducing the likelihood of a cybercriminal compromising its systems and catching the business by surprise.
Vulnerability scanning and penetration testing
Vulnerability scanning consists in searching for known vulnerabilities in systems and reporting potential threats. Penetration testing aims to actually exploit weaknesses in the systems architecture. While vulnerability scanning can be automated, penetration testing requires different levels of expertise, such as a "hacker thinking" engineer.
Service implementation process
1
Initiating activities (signing the contract, defining the scope of the audit, appointing a service window)
2
Vulnerability identification - ICT system scanning and verification of the vulnerability
3
Development of a report with recommendations
4
Support in removing the vulnerability
Do you have questions about this service?
Write to us