About us
The security of the organization and the automation of its functioning is our mission
Strategy
Organization security

We are advisers and engineers who ensure the cybersecurity of the organization.
We are the operator of cybersecurity services – MSSP.
We automate cybersecurity services using proven IT tools.
We support the entire process of building security, from auditing, testing, developing concepts and documentation, to implementing and monitoring security.
Our 24-hour SOC (Security Operation Center) and "Rapid Response Team" ensure not only detection, but also effective and quick response.
Automation of operations

We implement solutions that automate and robotise processes.
Our software – BPM – is a leading solution for process automation, building security systems and risk management.
BPM has been awarded many times, and the biggest prize is the fact that over 500 customers and 700,000 users use our system.
Process automation has never been so easy. Even if you have no vision but are aware of the problems, we will help you solve and automate them.
We are happy to integrate with other systems and make documents and information available and useful, and processes optimal and effective.
We don't know everything, but there are a few areas where we can't be beat:
organization security
cybersecurity
ensuring business continuity
risk management
process automation
support for the management of the organization, its governance and compliance.
Our continuous development serves our clients, employees and associates as well as the local community.
Security Services Operator – Managed Security Service Provider (MSSP)
We provide comprehensive cybersecurity services. We are developing a new service model based on vulnerability analysis, asset management, compliance with requirements, risk analysis, effective security and monitoring.
We automate our services and make the highest level of quality available. We invite you to familiarize yourself with our services!
Competency development
Knowledge and experience are the carriers of competence. We have experience gained in the implementation of over 2,000 projects and we expand our knowledge, confirming it with certificates: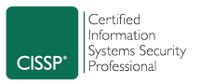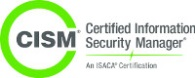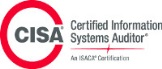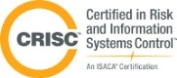 We also develop the team's competences by expanding it. If you want to join our team, see the current job offers and apply.
Development of working conditions
The role of the Company's Management Board is to ensure working conditions that strengthen creativity and innovation, and ensure comfort, appropriate atmosphere and safety. We have a modern cybersecurity laboratory and Security Operation Center.
We care about the safety and integration of our team.
If you want to join us and build your career with us, we invite you to apply – on the "Work" page
Engagement
Employees, associates and management are involved in a number of charity and CSR projects. We do not forget about those who need support.
Together with the main partner, Budimex and other partners, we were able to contribute to the construction of the "House of the Heart"
We support the passions of the youngest and share what we have.